You've decided, for many good reasons, you're going to drop some unhealthy pounds. But, where do you start? What are some tried and true simple ways to get things off on the right foot?
This article is going to address just that and help you be on your way to looking and feeling your best! So, let's get right into it…
1.) Eliminate Calorie Flavored Drinks
This means sodas - "diet" or regular, fruit juices, Gatorades and anything with sugar or the like needs to be kicked to the curb. This is the quickest way to consume extra calories in the worst kind of way. Drink lots of H2O!
2.) Use a Reduced Carb but, High Veggie Intake Phase for Two Weeks
Doing this will help in a few different ways. For starters, you will increase your fiber intake to promote better bowel movements to help excrete built up waste. This alone can have many dropping several pounds in their first week.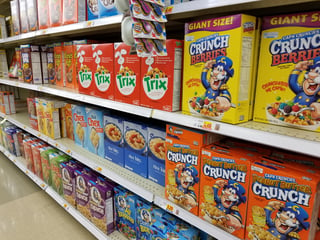 By dropping your carbohydrate intake from foods such as cereals, pastries, pasta, breads, rice, potatoes and the like, you will start stabilizing fat "storing" hormones such as insulin and in time begin coaching your body to look elsewhere (fat) for energy when carb stores are not flooding the system on a regular basis anymore.
3.) Eliminate All Refined and Packaged Foods
Make a commitment to stay on the outer perimeter of the grocery store for 90% of your trip and avoid boxed and packaged foods in aisles. Don't fall victim to the convenience foods, but instead make your grocery cart have colors of the rainbow in it. Keep your choices from the aisles limited to spices, coffees, teas, oats, toiletries and a few other items that may be necessary. Keep it fresh and clean to become a lean and energized machine!
4.) Plan Clean and Healthy Meals for The Week
Having a plan is a commitment you MUST make if you want to eat properly. Plan on spending an hour every Sunday before your crazy week is to start, to food prep 10-15 meals in your kitchen that you can put in Tupperware bowls and have ready for the week ahead. Once cooked, prepared and portioned out correctly, you can freeze half and put half in refrigerator. Once you have eaten all in fridge, you can then pull out what was frozen for the second half of your week. You will save money and time by doing this.
5.) Utilize the Power of Herbs and Spices
Whether it be having a Yerba Mate or Green Tea to boost your metabolism, or adding some cinnamon onto your favorite food (like chicken or apples) to help stabilize your blood sugar levels, adding the benefits of herbs is easy! So many have medicinal health benefits and some may support the body's efforts of shedding some of those extra pounds too!
Let's Shed Some FAT!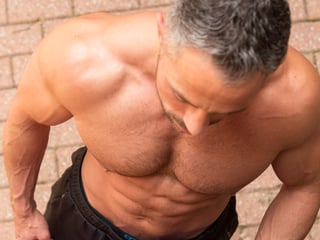 In summary, these are a few of the fundamental pieces that need to be in play if your goal is to shed unwanted layers of body fat. There aren't any easy ways around it. Learn the details of each of these, put them into play and charge forward!
You are here visiting us today for a reason. You are likely a bit ahead of most with regards to wanting to take care of your health and well-being. Looking for and finding the right answers can be quite a task but we are here to assist you with finding the right solution to look and feel your best.
If you are a new visitor and interested in knowing more about our programs and how Youth-Rx is helping our happy clients look & feel their best, fill out our health history form at the link below and let one of our experienced consultants know a good time to discuss the process and more.
Submit the on-line health history form here >Form
Have questions? Contact us here > Contact Us
Cheers to optimized wellness,
Roger Bowman & the YOUTH-RX team