Getting a bit moody with emotional swings is one of many symptoms of andropause in men. Unhealthy, imbalanced hormones can in fact lend to irritability in men, especially between the ages of 40 to 60.
Moody Man Syndrome
Moody man syndrome is one of a few terms used to describe men who get irritated easily and can often be observed having mood swings a bit too much. This is often a result of high stress and the accompanied high cortisol and low testosterone levels that are attributed to it.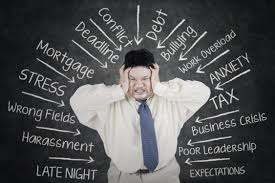 Some guys may lash out often while others will hold their feelings in and become depressed. Characteristic behaviors of moody men with imbalanced hormones may include the following:
Frustrated
Argumentative
Hostile
Angry
Unloving
Withdrawn
Defensive
Sad
Impatient
Although high stress and cortisol coupled with low testosterone is most noted with contributing to moody man syndrome; having high levels of estrogen can also contribute. This is often correlated with a declining level of endogenously produced testosterone triggered by lifestyle habits and environmental factors (such as excessive stress).
Other correlated factors that are most likely fueling this moody fire could include weight gain. Increased fat cells help to convert estrogen from testosterone. Some medications such as statins, may also contribute to a hormonal imbalance. The worse one's environment, stress, eating and lifestyle habits are; the higher the odds are that imbalanced hormones are going to be present and the accompanied symptoms taking a toll on a man's well-being.
Solutions for Moody Man Syndrome
Men struggling with and experiencing moody man syndrome are often in denial and often blame shift everywhere while failing to look at the man in the mirror. As a man, it can be difficult to recognize that there may be something wrong going in within yourself or that something has changed. Hormonal problems are usually viewed as a female issue. Asking for or, seeking out help can feel de-masculinizing to some men.
The bottom line is; you are not crazy, something is simply imbalanced or deficient and most importantly – something CAN be done to address it. Male hormone testing is the best first step to determine what your endocrine system looks like and how it is functioning (or lacking function).
Determining what may be too high, too low and what needs to be optimized to help you look and feel your best should be the goal of every man pursuing the be their happiest and healthiest on all levels while avoiding being a moody man. A properly constructed and supervised hormone optimizing program coupled with a suitable nutrition plan and any other needed lifestyle changes is always a winning bet for men.
Feeling awesome, looking sharp and living life every day with a happy smile is within your grasp!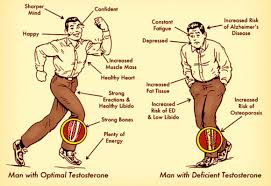 Stay tuned with us here at Youth-Rx for more insightful tips to stay fit and healthy in all our pursuits of optimal wellness. Also, don't neglect proper nutrition and be sure that your hormones are optimized in your efforts to shine your brightest in the months to come!
If there is anything the team here at Youth-Rx does that you suspect can aid in your journey to look & feel your best, please let us know by filling out a medical history form and one of our experienced consultants can then set a time to talk with you.
Submit the on-line form here >Online form
Cheers to happiness & balance,
Roger & the YOUTH-RX team